What does it take to transform a marketing professional into a truly agile marketer? With the dawning realization of all the benefits that Agile can bring to an organization, managers and marketers alike have been focused on answering this question.
The short answer is: combining both learning and practice.
The internet is full of fragmented Agile content, but without proper guidance, it can be tough to connect all the dots on your own and achieve a true understanding of the frameworks. Then, comes practice.
Rushing to apply untested knowledge is a gamble for any team, and can easily lead to organizational chaos and a skewed understanding of Agile.
Understanding that, many professionals opt to go the route of formal Agile training. Although this is a wise choice, it comes with its own set of risks. There are several common mistakes that marketers make when choosing Agile training and we're counting them down, so you can recognize them and steer clear of potential regrets.
Mistake #1: Skipping the Fundamentals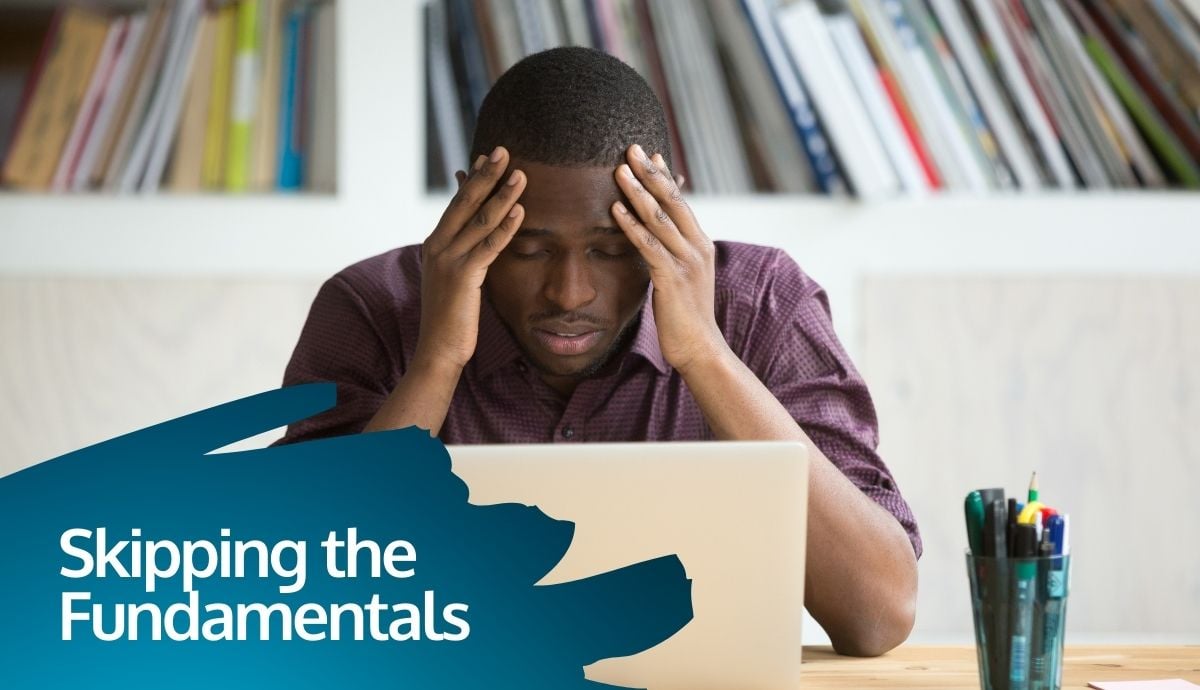 On the journey towards Agile mastery, novices tend to fall into the trap of focusing on the "how" before understanding the "why." Not developing a deeper awareness of why Agile ways of working and why you should adopt them now means diving into the mechanics of it all immediately.
As a result, teams enroll in Agile training on SAFe, Nexus, or another advanced method for applying Agile before achieving a shared understanding of the foundations of the methodology.
Advanced Agile courses are suited for seasoned practitioners that need guidance on how to apply Agile at scale. Even if they cover basic Agile knowledge, such as the principles and values, the time dedicated to those topics is usually minimal.
These types of courses won't give you a solid base for becoming a true Agile marketer. They will leave you wondering when and how to apply advanced techniques that might not be what you need at the beginning of your Agile journey.
What to do instead
Before enrolling in advanced Agile training, find a course that covers the basics of Agile. Make sure it spends extra time on foundational knowledge, like the values and principles that inform the frameworks.
If possible, find marketing-specific Agile training that gives you a better chance of participating in a curriculum that is truly suited for marketers and connects theory to marketing practice.
Mistake #2: Copying Peers
One of our primal instincts is to emulate our successful peers and the people we admire. However, this can be a double-edged sword.
Although we can use the experience of others to learn and do better in our life and career, it can lead us away from the unique paths we might be meant to follow.
This is absolutely true when it comes to choosing an Agile training. A peer may serve as a great source of information about the value of a course. Their recommendation (or lack thereof) may be a good compass for choosing between two similar-looking courses, but it also has the potential to skew your perspective.
In other words, just because your peer Martha from QA had a great experience and found "Course X in Scrum" valuable, doesn't mean that you will too.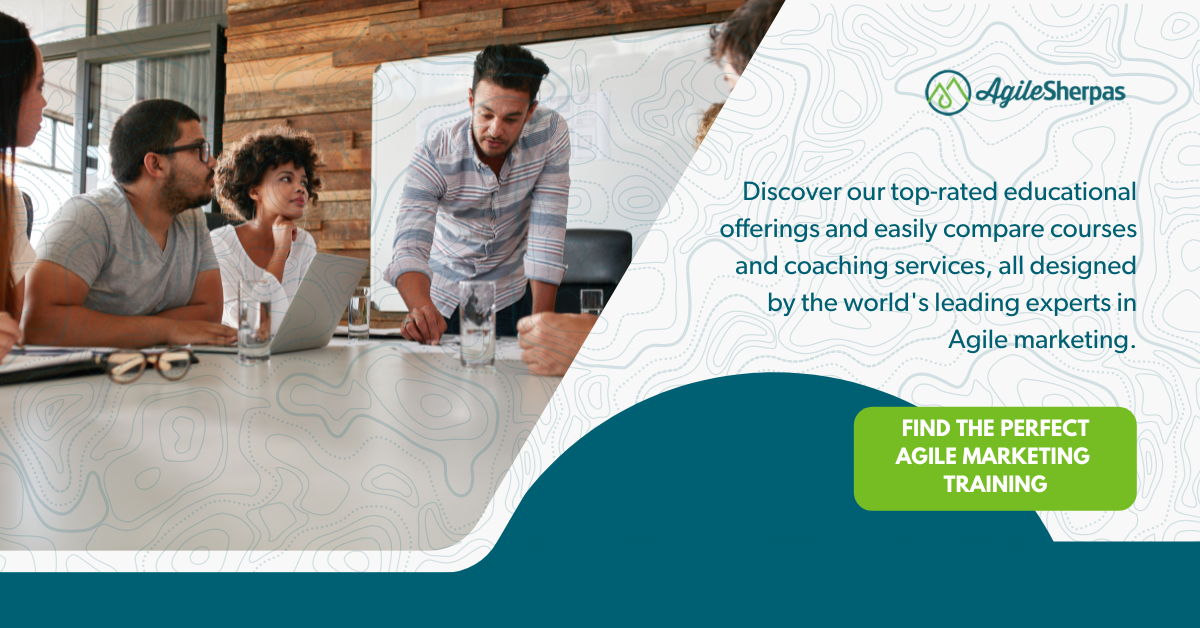 What to do instead
Instead of taking recommendations blindly, gather as much information as you can from your peers about the actual content of the Agile training of which they were part. Evaluate your findings against your specific situation. Consider factors such as your current understanding of Agile, your team's process, the complexity of your team's workflow, your leadership's vision for the future of the team, and others.
Expand your selection into a wider pool of Agile trainings, the modules of which might perfectly meet your needs.
Mistake #3: Rushing Into an Agile Training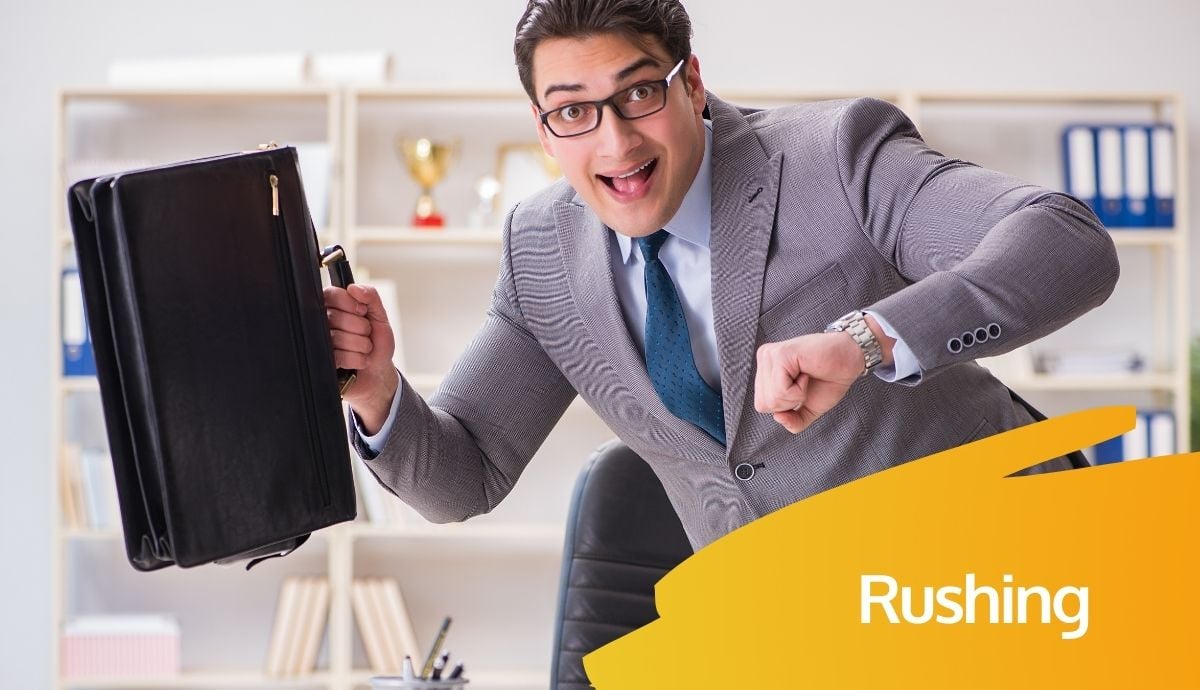 Rushing into things is a dangerous way of living regardless of the area. Without thinking through the available options, you have a high chance of making the wrong decision and hurting your chances of success.
In the case of selecting an Agile training, rushing into the first course you find can lead to disappointment and frustration, not to mention a significant waste of time and money. As a marketer, you know very well that just because an Agile training program appears on top of the search results on Google, doesn't mean it's actually the best.
What to do instead
Dedicate time to research and shortlist several Agile trainings that might be a good fit for your specific needs.
Compare them based on multiple factors like credibility, price, student ratings, required effort, whether they offer a certification or not, who the instructors are, and other relevant criteria.
Enroll in the one that scores highest based on your evaluation.
If you have doubts about a course, definitely contact the provider and ask specific questions about the material.
Then, you can dive into the Agile journey with confidence, knowing you've explored your options and made an informed decision about your learning.
Mistake #4 Evaluating an Agile Training Only by the Price
Being told "you get what you pay for" leaves us with the impression that the higher the price, the higher the quality of a product or service. As a result, we subconsciously evaluate everything by its price. This is a dangerous mistake that can end up costing thousands of dollars when choosing an Agile training.
There are many factors that either increase or decrease the price of a service. Among them are expenses for development and delivery, trainer salaries, desired profit, and marketing.
Some training providers are better at optimizing their expenses, and as a result, they're able to provide Agile training of the highest quality at a lower cost. Others seek greater margins and experiment with higher prices without actually providing a better experience than their competitors.
Sometimes a course can cost more just because it's longer in duration, which doesn't make it higher quality either.
What to do instead
Cost is an important factor for every buying decision. However, it should be a deciding factor only when you've compared several Agile trainings using the other vital factors we've discussed.
Naturally, you may still have to adhere to your allocated budget. But, if you're in a position to choose, it's better to stay open-minded and remember that cheap isn't necessarily bad, and expensive doesn't absolutely guarantee quality.
Mistake #5 Not Researching the Teachers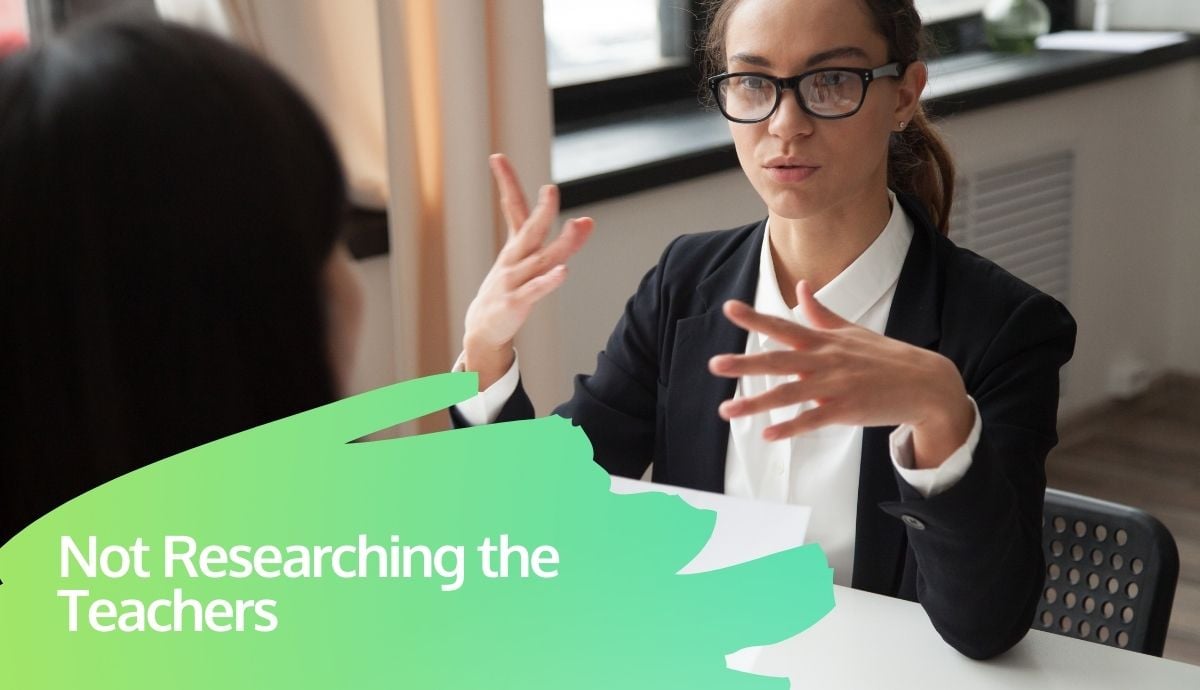 As the interest in Agile grows, so does the number of available educational courses about it. Platforms like Udemy provide Agile marketers with the opportunity to build their own training courses and train other marketers who want to learn about the methodology.
Although this can be awesome in creating a diversity of options to choose from, there's a real danger in not getting the value you were hoping for if you pick the wrong teacher.
Practicing and teaching Agile marketing are two very different things. Keep in mind that being a skilled Agile marketer doesn't necessarily mean that a person is well-equipped to teach others.
What to do instead
Before enrolling in an Agile training that you've filtered as a perfect fit for your needs, make sure you research the trainer thoroughly. Check how long they've been teaching Agile, their reviews from students, and list of accreditations.
The more experience the teacher has in training marketers like yourself, the better value you're likely to get.
Experienced trainers have coached many different kinds of teams. They understand the likelihood of the potential mistakes you can as you adopt Agile and they'll prepare you to anticipate them. You'll also be able to get customized insight from someone who has guided a variety of teams towards greater agility.
Mistake #6 Choosing a Course with Too Much Theory and Too Little Practice
Becoming a true Agile marketer requires more than just familiarity with the values, principles, and frameworks. Applying the theory in practice while you get introduced to new concepts is equally important. Learning through doing is the name of the game.
That's why, the sign of a great Agile training is that it succeeds in mixing theory with practice.
Choosing a course that provides only theoretical knowledge through lecture-based modules has a lower chance of generating those critical aha moments that a commitment to Agile is built upon.
The best Agile trainers develop practical exercises and games that complement the content of the lectures. These forays into the practical allow marketers to practice Agile in a safe environment during the training process and see the benefits of Agile first-hand.
These practical exercises have longevity, too.
After the training, you can recycle these simple games to transfer knowledge about Agile across your the wider team and among stakeholders.
What to do instead
When evaluating an Agile training, check the curriculum carefully. Figure out if there are interactive exercises embedded within it, and if you'll be studying in a group. If this isn't clear in the course overview, be sure to contact the training provider and ask.
If you will be studying in a group, ask about the number of people that will be your peers during the course. Be wary of trainings consisting of more than 20 people, as you'll likely receive limited attention from the trainer.
Take the Leap into Learning
With all the available training routes out there, you've got many paths towards the summit of marketing agility.
No matter which route you decide to continue on with your team, starting with education is the best way to set yourself up for success. It's no wonder 44% of Agile marketing teams stand behind their Agile training as one of the most valuable elements in their Agile adoptions.
If you're currently in the process of evaluating courses, check out our upcoming online certification classes.