Welcome to our first ever Agile Marketing Minute video! This series is designed to answer common Agile marketing questions via quick, easy-to-consume videos.
Our topic for this installment is the Agile marketing backlog, specifically why a single, unified backlog is crucial for a team's success (and sanity).
Some additional resources that may help you as you explore backlog refinement and team setup: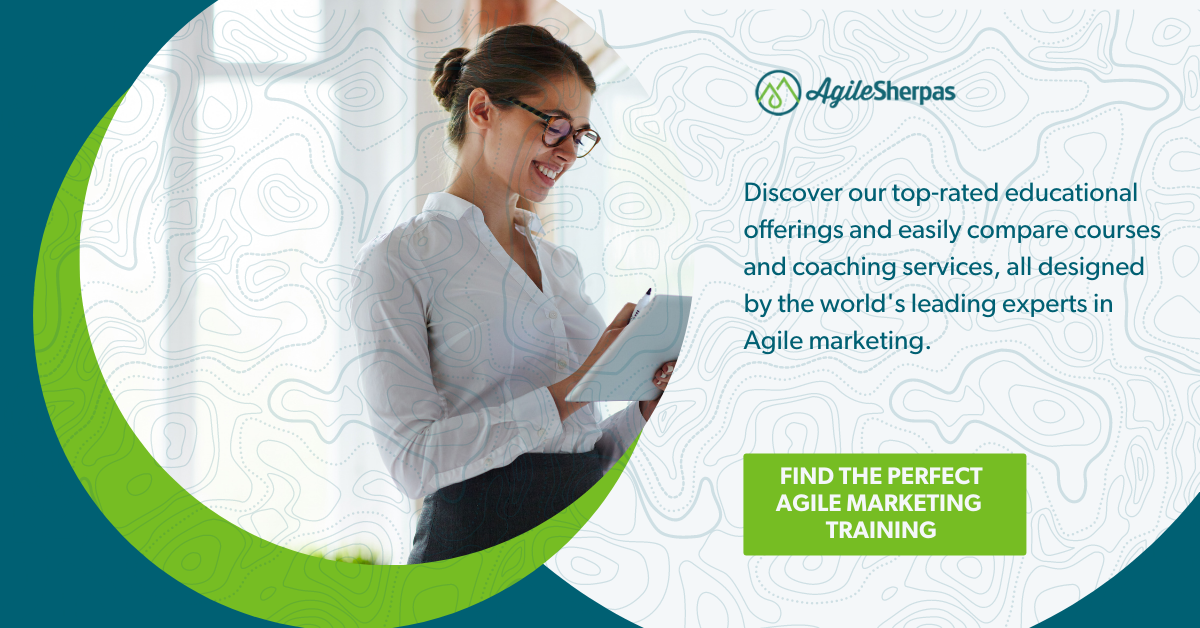 Have a burning Agile marketing question you'd like our trainers to tackle? Drop our Lead Trainer a line (Andrea AT AgileSherpas DOT com) and we'll put it in our (single, unified, refined) backlog ;)
Take the survey to see how you stack up against the 32% of marketers who report using Agile principles and practices to manage their work.