Ineffective marketing can easily doom companies or products to failure, but you know that.
The more insidious effect of failing to do effective marketing is the way it makes us feel. When our marketing isn't producing results, we feel frustrated and emotionally drained because happiness and satisfaction are closely tied to the feeling that our work means something.
So ineffective marketing can easily kick off a cycle of sadness and frustration which makes it difficult to turn things around.
That's why tackling the problem and actually improving the effectiveness of your marketing requires not just a change in your marketing activities, but a change in your mindset.
What Is Effective Marketing?

We're starting with this seemingly obvious question because the answer isn't as simple as you might think.
Far too many marketers think that effective marketing is all about creating more campaigns, spending bigger budgets, and on and on. As a result, achieving "effective marketing" tends to correlate with achieving "awful burnout."

Consider this scenario: you try to operate at 100% for two months and then get completely burned out. As a result, you only operate at 20% in the third month. That adds up to 220%. Alternatively, if you operated at 80% for all three months, you'd end up at 240%. So working less gives you more results in the long run because it's sustainable.
But besides leading to marketers burning the candle at both ends, the "more is more" approach to effective marketing often misses what's really important: stakeholder value. It's a bit like assuming the fastest car wins the race only for you to immediately drive off a cliff and have your engine explode because you didn't consider your direction or sustainability.
Or perhaps it's like assuming that if one coffee makes you 5% more productive, surely 10 coffees will make you 50% more! Note: please do not try that at home…or anywhere for that matter.
More directly, marketing which doesn't produce results that stakeholders find valuable is not effective marketing. You can point to all the metrics you want, but if the people the marketing is for aren't happy with the results, then you're out of luck.
But saying "effective marketing is when you deliver value to stakeholders" is easy, but understanding what that means in practice is another matter. So let's look at the individual elements of an effective marketing strategy to understand how to achieve that goal.
The 4 Core Elements of an Effective Marketing Strategy
At the most basic level, you can achieve more effective marketing by focusing on 4 basic elements.
Customer-Centricity
We talked about stakeholders before and being customer-centric is essentially another way of focusing on them.
It begins with understanding who your stakeholders are. External stakeholders are usually your customers, though you can also have people like investors in this role. Internal stakeholders are usually people like senior leadership or a sales department if marketing needs to work closely with them.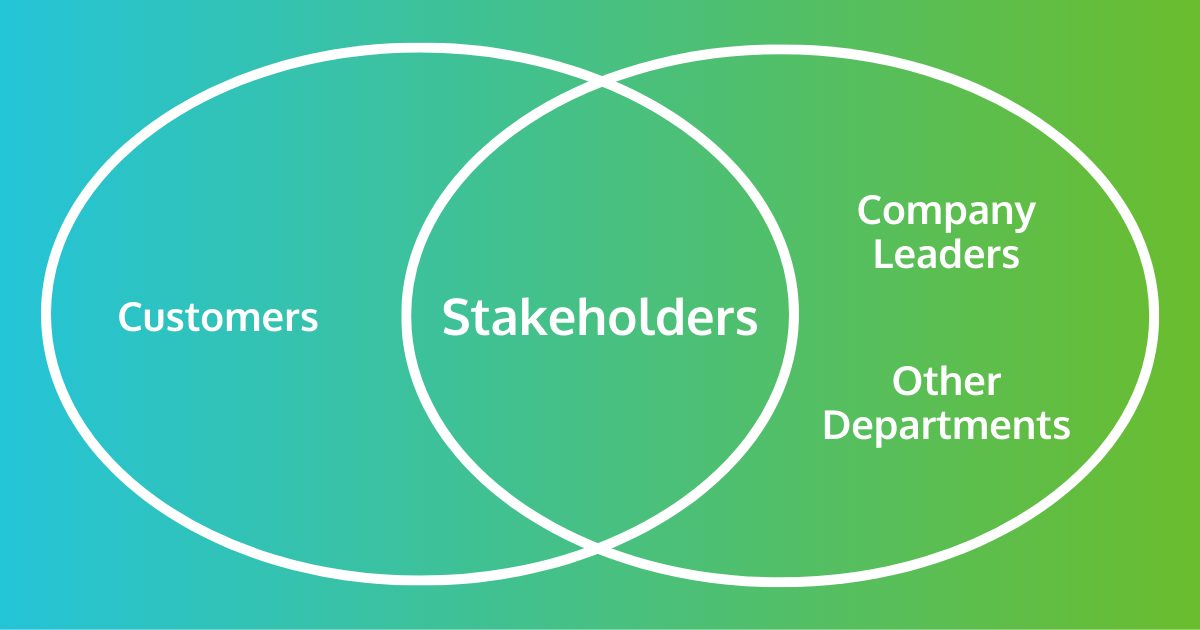 Serving these stakeholders begins with understanding their needs. That could be through customer surveys, marketing metrics, regular check-ins to get feedback, close alignment on marketing objectives, or some combination. Whatever you do, it has to be regular, as you can't assume what your stakeholders want will remain constant.
The reason being customer-centric is at the core of any effective marketing strategy isn't just that it ensures what you produce is actually valuable. This approach gives you a singular way to make decisions. Instead of debating whether you should do X because it will make your work easier or Y because it will save money, you can boil everything from strategic to tactical decisions down to "what provides the most value to our stakeholders."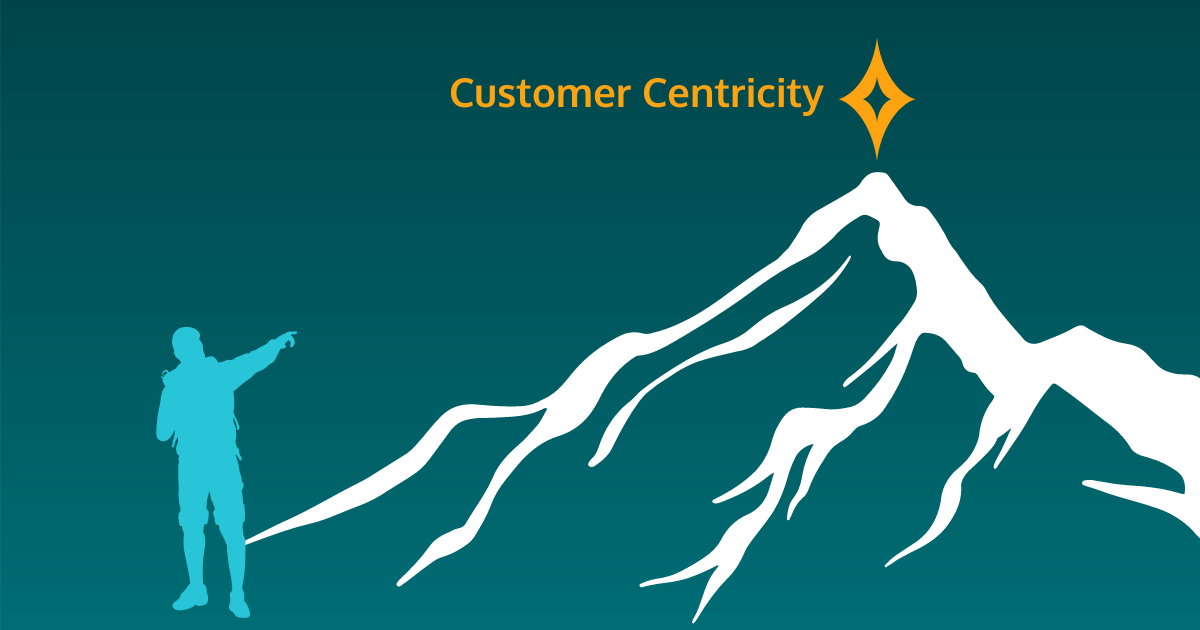 Using the Right Metrics
If providing stakeholder value is the north star of effective marketing, using the right metrics is the tool you use to find that star. Selecting the wrong metric means that even if everyone is in total agreement about what goal you're pursuing, you're likely to end up moving in the wrong direction.
For example, senior management and the sales team all agree that marketing needs to produce more Marketing Qualified Leads (MQLs). The marketing team decides that the best way to accomplish this is by driving more traffic toward a particular landing page. So they run a series of campaigns and focus entirely on getting that number to rise.
The problem is they may not be looking at how many MQLs actually result from all that traffic, leading them to drive low-quality traffic in a blind effort to get the total number of visitors up.
Avoiding this problem begins with understanding what vanity metrics are and ensuring that the metrics you're using to achieve your objectives will actually lead to the outcome you want.
Not Trying to Do Too Much
This goes back to the problem we mentioned in the introduction. Trying to do too much is a recipe for burnout. But the problem goes deeper because trying to do too many things at once is also a recipe for terrible productivity.
As much as our working culture idolizes multitasking, it actually makes us far less productive and leads to costly mistakes. This goes for entire marketing teams and individual marketers alike.
Teams that try to accomplish too many objectives at once make it less likely any one of them actually gets done. Individuals who try to juggle too many tasks get distracted, waste a lot of time mentally transitioning between them, and also delay delivering the value that comes with completing those tasks.
The solution is Work-In-Progress (WIP) limits. By establishing boundaries, you encourage everyone to focus on finishing what they've started instead of jumping to something new. It's a bit like that person (maybe you) who starts a dozen books but never seems to finish any of them.
A related element of not trying to do too much is the importance of ensuring your marketing strategies aren't too big. A strategy that takes a month of planning is far less likely to ultimately be relevant once launched than one that can be launched in a few days.
Breaking up work into smaller pieces that you can focus on translates into effective marketing because it delivers value to stakeholders far more efficiently.
Backed by Continuous Process Improvement
Everything mentioned so far rests on a foundation of marketing processes. Working towards the right objectives with the right mindset is meaningless if you don't have the processes to actually get the work done.
For more and more marketers today (41% as of this year) that means using Agile ways of working like Scrum, Kanban, or a Hybrid approach. In addition to empowering more effective marketing by, for example, visualizing work, these approaches build in a process of continuous improvement.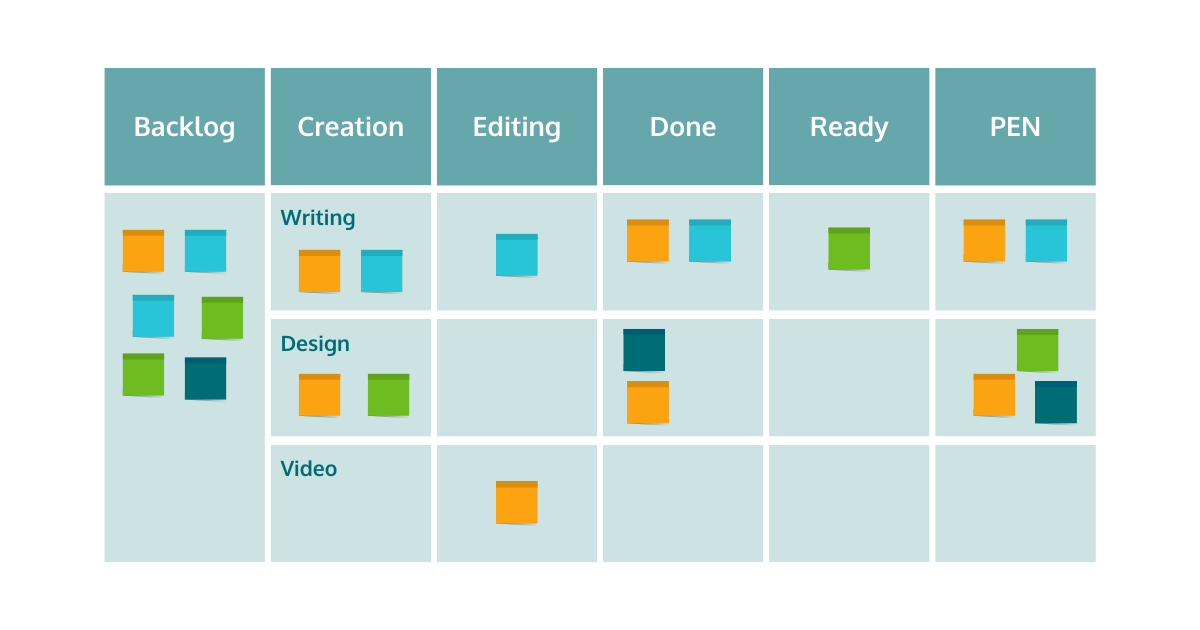 Think of this as preventative maintenance for your marketing processes. Instead of waiting for something to break, you're regularly checking in and looking for things that can be improved. When a process improvement is identified, it's tested to check whether it actually works. The result is marketing processes that you can rely on as the backbone of an effective marketing strategy.
Before proceeding to learn how to create a more effective marketing strategy, why don't you take a second to download our guide and see if bad processes are eating up your marketing budget?
How to Create a More Effective Marketing Strategy
At this point, you may be wondering what applying those four principles looks like in practice. Here's a step-by-step guide to applying them towards creating an effective marketing strategy.
Meet with Stakeholders
As mentioned earlier, it's essential to keep in regular contact with your stakeholders. But that contact is never more important than when you're developing a new strategy. This is where you need to meet with your stakeholders to really get an understanding of their goals.
Keep in mind this should be a discussion. If senior leadership wants something unrealistic, it's the role of marketing to share why that's the case.
Set Your Objectives
If you want effective marketing you need to start with effective marketing objectives. The easiest way to ensure they're SMART.
The SMART acronym stands for:
Specific (what needs to happen, who will do it, etc.)
Measurable (what metrics will we use to define success?)
Achievable (is this realistic within the time frame?)
Relevant (is this tied to broader goals?)
Time-Bound (what does the timeframe look like for the objective and its steps?)
Following these rules will ensure you have realistic and focused objectives that are more likely to achieve your ultimate marketing goals.
Get Your Processes Right
As we discussed above, it's absolutely essential to regularly review and improve your processes to ensure your team remains effective. In practice, this is done by scheduling regular retrospective meetings where you can discuss what's working, what isn't, and what you can try to change.
Stay Flexible
Even the best marketing objectives don't stay relevant forever. Effective marketing is adaptive marketing because sticking to the same plan when circumstances have changed dramatically is not laudable perseverance, it's stubbornness.
Of course, this doesn't mean your marketing strategy should change with the wind. You always need to balance the cost of making the change with the anticipated benefits. Luckily, you already know what question to ask: which course of action will create more stakeholder value?
Finish with a Retrospective
We've already mentioned retrospectives and their importance for process improvement, but they also serve a larger function. They should act as your chance to open the floor to everyone and really talk about the work that's been done recently.
These can be anonymous to encourage team members who might not feel comfortable speaking publicly, but the goal is to get genuine and honest feedback. This helps create a sense of psychological safety on your team, ensuring everyone feels they have the chance to make their voice heard. The result is better communication, morale, and a system for ensuring problems don't fester for too long.
The Key Benefits of More Effective Marketing
All of this leads to three things that together translate into dramatically improved marketing.
Happier Marketers
At the beginning of this article, we talked about how feeling your work isn't accomplishing anything is incredibly demoralizing. But when marketers feel they're listened to, that problems are efficiently addressed, and that their team is accomplishing its goals they feel better about their work.That can help with everything from retention to recruiting. Happier marketers stay on longer, recommend their friends as potential hires, and are simply more effective. Considering just how costly high retention is, easily running into the tens of thousands, the benefits add up to a lot.
Virtuous Cycles
The continuous improvement processes mentioned above enable marketing teams to create virtuous cycles of improvement. This ensures that the system you create continues to evolve, adapt, and provide effective marketing long into the future. As a result, you can avoid the eternal problem of diminishing returns as strategies get stale and techniques that used to bring great results stop doing so.
More Value Delivered More Often
Taken together, all of the advice here is essentially about crafting a marketing strategy that delivers more value more often to the people who need it. To us, that's what effective marketing is all about.
Put another way, these techniques enable you to work smarter, not harder. Instead of throwing more resources at inefficient processes, you improve them. After all, 9 mothers can't deliver a baby in one month if they work together because stacking work isn't always as simple as 1+1=2. Instead of staying an extra hour in the office hoping to show the executives at the next quarterly meeting that marketing is really making a difference, you do so by choosing the right work to do in the first place.
The result is more effective marketing for senior leaders as much as for the marketers themselves.
Take Your Next Steps to Better Marketing
From using visualization tools to embracing customer-centric thinking, there are a lot of concepts and techniques we've run through. The next step is actually learning how to apply those ideas in practice.
Fortunately, we've harnessed the years of experience our coaches have doing just that in order to create mini-lessons we call Carabiners. You'll find dozens of lessons with videos, explanations of theory, tests to hone your knowledge, and exercises to help you apply these concepts to your own marketing challenges. Check them out to take your next step towards a lifetime of more effective marketing.